Frequently Asked Questions
Answering your questions on therapy treatment
Answers to Frequently Asked Questions
If you are new to massage therapy, we understand that you might have some questions. We are confident that we have the answers to your inquiries.
Below are the answers to the questions that are most commonly asked about massage therapy treatment. Should you have additional questions please feel free to contact us.
Question: How will massage therapy benefit me?
Answer: With professional massage therapy you can experience relief from muscular tension and pain, have improved range of motion and a reduction of mental stress levels. Massage is a natural healing process that can deliver both physical and emotional benefits.
Treatments are specifically tailored to meet your needs.
Question: How often will I need treatments?
Answer: You and your therapist will work together to create a treatment plan. Some people require only a few sessions to treat a specific problem, while others become regular users of massage therapy as both proactive and preventative healthcare. Massage can help to maintain flexibility and correct muscle injury.
Question: How old does a person need to be to receive massage therapy?
Answer: Any age. Massage therapy treatments are effective from birth until palliative care stages.
Question: Which regions of my body get massaged?
Answer: The therapist will ask you what you want to get out of the session. You will also be asked to describe any chronic problems that you are experiencing. This will determine the appropriate regions of your body that need attention. A typical full-body massage includes your back, neck, shoulders, arms, legs, feet, and hands.
Question: Will I experience muscle soreness following a massage therapy treatment?
Answer: Most people report feeling very relaxed, and often experience significant relief from aches, pains and stress after a massage session. However some people, especially those who require deep-tissue massage, experience some muscle tenderness which may last a day or two. Once the tenderness is gone, they usually notice decreased pain levels and an increased range of motion.
Question: What is the cost?
Answer: Rates are as follows and include 5% GST:
- 30 min. treatment - $57.75
- 45 min. treatment - $78.75
- 60 min. treatment - $94.50
- 90 min. treatment - $115.50
Question: What forms of payment do you take?
Answer: We accept cash, personal cheques or Interac e-transfer. Unfortunately we do not accept credit or debit cards.
Question: Can you direct bill my insurance company?
Answer: We are able to direct bill Alberta Blue Cross, Canadian Benefit Providers, Greenshield Canada, SSQ Insurance, Sunlife (Lumino Health), RBC Insurance and Medic Construction, as well as several other insurance companies. Please bring your insurance card, you may be required to sign an authorization form.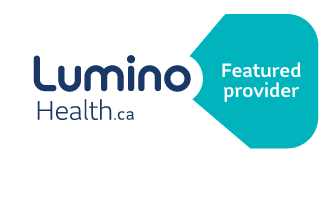 Question: Do I have to take off all of my clothes?
Answer: One of the keys to the success of a your massage therapy session is your ability to relax and feel comfortable. Therefore, the decision is yours: remove only the articles of clothing that you are comfortable with removing. Traditional massage treatments are usually administered directly on the skin, without the barrier of clothing on the areas being massaged, but the therapist can work through clothing or a sheet if necessary. During a session you will be fully covered with a sheet and blanket, only the area of your body that is being treated is uncovered. Before and after the session, you will undress and dress in complete privacy.
Question: Will my extended healthcare plan cover the costs of massage therapy treatments?
Answer: Most extended healthcare plans include massage therapy. Some plans ask you to first receive a physician's referral, check with your provider for details.
Question: Do you offer massage gift certificates?
Answer: Yes we do! A therapeutic massage is a great way to show someone how much you care. For details please call 403-678-5652 or e-mail us